We have new client that company needed refresh the website that has not been updated for quite sometime….
This i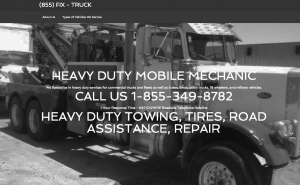 s what came up with for now and work from there. mobile ready and easy to view from Smart Phone since Targeted Clients are most of the time on the Road.
Compare to Old design they have, this make it more appealing to their client and easier view and easy to see their Hotline, it will increase the call volume which will help their online marketing strategy.
At MonkeyWrench Media, we can built any type of business website, if you have site, we can make it up to date and nice looking website for you.